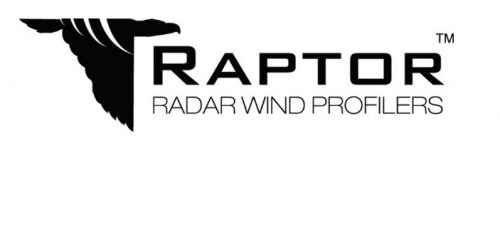 Radiometrics designs and manufactures a full line of radar wind profilers (RWPs). The different models are designed for various applications to allow the customer to choose the best system for their specific requirements. For more information on the RAPTOR™ wind radar models, click 
HERE
. Most RAPTOR systems can be customized for user requirements. Please consult Radiometrics or your representative for further information.
Boundary layer radar wind profiler designed for shipborne operations. Uses inertial measurement unit (IMU) to allow real-time correction of beam pointing and radial velocities to compensate for ship motion.
Innovative hexagonal micropatch antenna, using solid-state phase shifters to allow 6 oblique beams and 1 vertical beam. System is designed to allow trailer mount and for low acquisition cost for a boundary layer system but with good performance. Can be equipped with RASS system to measure virtual temperature profiles.
Portable system and for lower-cost entry point for boundary layer radar wind profilers.
High performance boundary layer and mid-tropospheric (in tropics) radar wind profiler. System uses large high-performance parabolic dish antenna for low-loss, good sidelobes, and very high gain. Can be equipped with high-power amplifier to provide very high power-aperture product and redundancy.
High performance BL and lower troposphere wind profilers for fixed location.
Permanent installation for tropospheric and lower stratospheric operation. Antenna is composed of thinned array of Yagi elements, each with its own phase shifter for full beam steering. Antenna arrays and transmitters are fully scalable to allow several wind profiler models to match desired performance and budget.
Full tropospheric and higher systems for operational forecasting, test range support and national networks.
Low frequency system to allow capture of data to 18 km and higher. System uses scalable antenna and transmitter to allow tailoring of hardware per customer performance requirements.
Maximum sensitivity for high altitude winds for research and rocket range support.
The RAPTOR FBS RWP model line is uniquely designed for straightforward scalability to meet customer performance requirements. Both the antenna size and transmit power can be varied depending on maximum desired height. The below example model numbers indicate the number of elements and transmit power.
FBS-T 64e-2kW (optional 4 kW)
FBS-ST 256e-8kW (optional 12 or 16 kW)
FBS-ST 384e-12kW (optional 16 kW)
FBS-ST 512e-16 kW